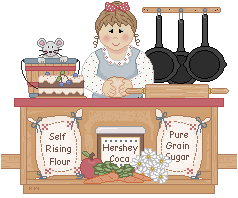 How to wow your lover, hubby or MIL - Christmas menu.
Yours truly still busy cooking in the kitchen......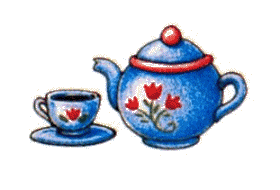 While MIL is not here yet, relax and make yourself a cup of hot tea.
Hold on babe, the night is still young.....
Appetizer of the day
Grilled Coconut Shrimp
Ingredients
12 pieces shrimp
1/2 tsp salt
1 tsp pepper
2 tsp worcestershire sauce
1 egg white
1/2 bowl fresh grated coconut
3/4 bowl plain flour
1/ Peel the shrimp shell and leave the tail on. Wash and pat dry.
2/ Marinate the shrimp with worcestershire sauce, salt and pepper, chill in fridge.
3/ Beat the egg white until medium peak form.
4/ Coat the shrimp with flour.
5/ Then shower the shrimp in the beaten egg white.
6/ Dress up the shrimp with fresh grated coconut.
7/ Line the baking tray with aluminum foil and grease lightly. Grill the shrimp for several minute until slightly charred, turn the shrimp and grill the other side for another few minutes. Shrimp cook fairly fast, so do not walk away and gossip in facebook or whasapp.
This coming Christmas dinner don't forget to dress up the chicken salad...your guests who drop by for gossip dinner party might woooo and arrrhhhh.....over it.
8/ My grilled shrimp is ready to serve.
Thai prawn farm
Grilled till slightly charred to get the aromatic fragrant scent. It taste heavenly and.........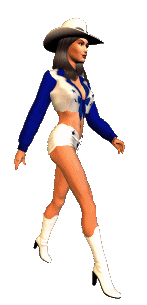 Yeah....it gets you sexy too.



Serve the grilled shrimp with pineapple dipping sauce.



If you want extra kick, drown the shrimp in the dipping sauce.

Over indulge might makes you fat but we don't care about that...still look gorgeous, right?
Thai workers sorting out fresh water prawns for export.
Pineapple dipping sauce
Ingredients
1 bowl chopped pineapple ( Canned type )
2 tbsp syrup from the canned pineapple
2 jalapeño
2 to 3 tsp sugar or to taste
1/4 tsp salt
Lemon juice to taste
Arm down, pick up shrimp.....
1/ Chopped the jalapeño into small pieces.
2/ Add the rest of the ingredients into the blender and blend until smooth.
3/ Chilled in the fridge until ready to serve.
4/ Garnish with mint leaf.
Arm up, put shrimp in mouth......
One bite... roll your eyeballs and blink your eyes 3 times, you will be seeing shooting stars...........
✫ ✫ ✫. `⋎´✫¸.•°*"˜˜"*°•✫ ..✫¸.•°*"˜ ✫ ✫ ✫. `⋎´✫¸.•°*"˜˜"*°•✫ ..✫¸.•°*"˜
✫ ✫ ✫. `⋎´✫¸.•°*"˜˜"*°•✫ ..✫¸.•°*"˜ ✫ ✫ ✫. `⋎´✫¸.•°*"˜˜"*°•✫ ..✫¸.•°*"˜
I'm submitting this posting to Christmas Menu Recipe Challenge organized by
Very Good recipe
Under Christmas Appetizer catogery
Continue to part 3 -
Coconut Jelly